3 out of 10: Season Two (Free PC Game)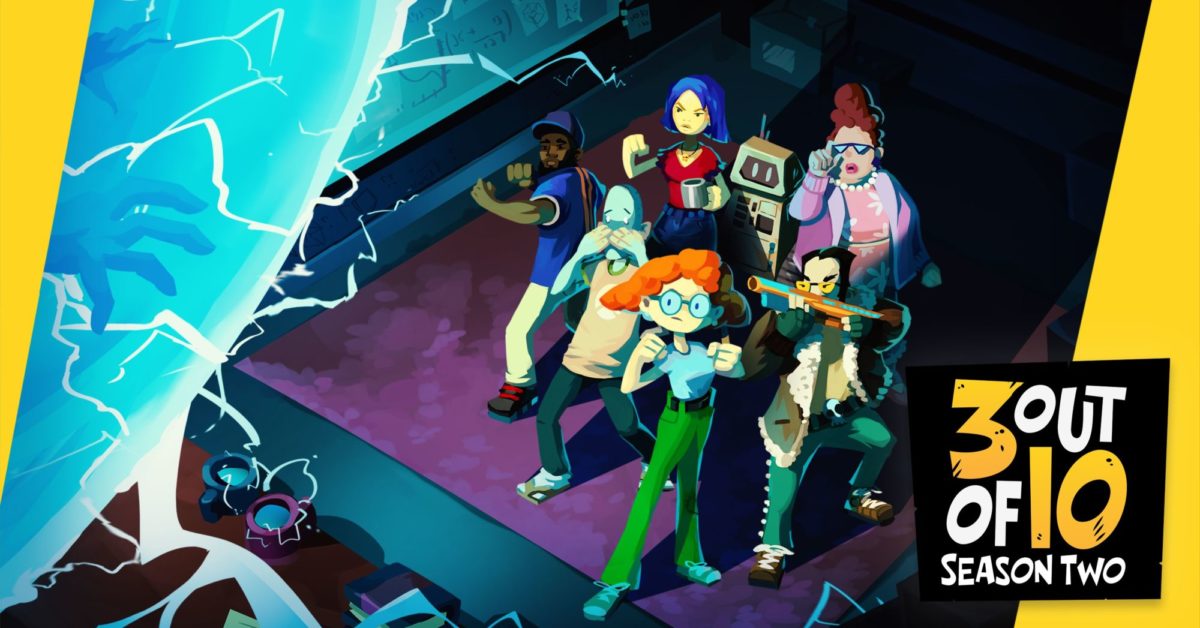 3 out of 10: Season Two
Will Shovelworks Studios ever make a game that scores better than a 3/10?
Further antics and mis-adventures of the
World's Worst Game Developers ensue as the saga of "3 out of 10" continues.
Caffeinated super-powers, sentient AIs, and rival game studios all
stand in the way of Shovelworks studios as they struggle to finally make a game that scores better than "3 out of 10".
Will this be the Season that they finally do it?
Fully animated and voiced scenes pull you into the absurd world of Shovelworks.
Narratively driven mini-games take you behind the scenes for a loving, satirical look at game development.
Skip, replay, rewind at any time… experience the world of 3 out of 10 at your own pace.
Game Trailer
Gameplay Video
Click on the Epic logo to Claim
3 out of 10: Season Two PC Game for Free!
Season one is also still for free
Click on the Epic button to claim all Episodes from Season One.
What are the next Free Games on Epic from 15-04-2021 17:00 CET
Deponia – The Complete Journey
THE PILLARS OF THE EARTH
The First Tree
Get notified and push the notification bell
Thank you for reading this post, don't forget to subscribe!