3D Waifu – a physical experience
his is a waifu fuck simulator game! Have sex with your bff!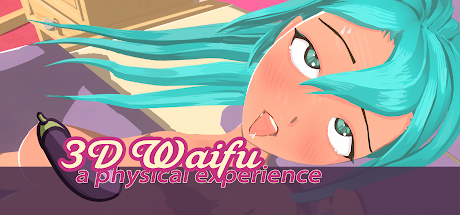 Game content:
We have created a realistic fuck game with great physics for her bodyreactions.
You can get her wet and in extase with several playtoys! Give her first bang experience an extraordinary touch!
During the sex scene, you can drag and click the mouse to give her what she wants. You can rush or fuck her gently. Bring her to extase and trigger her sexy ahegao face. She wants to get dirty with you.
The scene is in 3D. You can fuck her and watch her from any angle you desire.
Choose from a rich arsenal of playtoys. You can decide what to stuck next in her precious hole. She is all yours!
Fill the lovemeter to unlock new playtoys for more pleasure and an individual physical experience.
Controls:
you can fuck her with the mouse

Features:
pressure intesity (fuck her hard or soft)
physical realistic bodyreactions
the ultimative Waifuexperience
no pay to win! (all featured unlockable toys included)
the characters in game are 21 year old or older
No characters under 20 years old appear within the game.
The characters, story, organization, settings, and names in the game are fictitious and bear no relationship to actual ones.

During the sex scenes, you can drag and click the mouse to feel like you are really doing it
The one thing you cannot do is rush!
Get her slowly and thoroughly wet.
Strip her just as you please!Get 3D Waifu – a physical experience
Get 3D Waifu – a physical experience