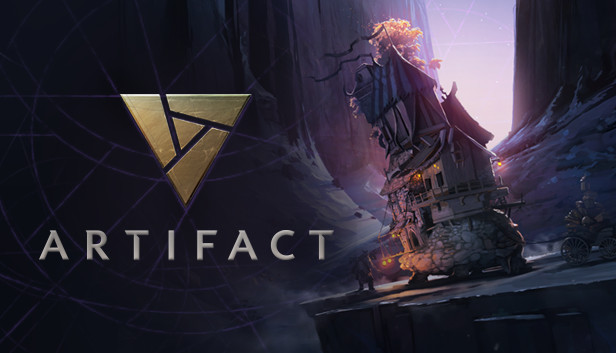 STREAMLINED GAMEPLAY
We've taken the essence of Artifact and refined it based on community feedback:
• All 3 lanes are in view at the same time.
• Unified mana pool across lanes.
• Dramatically reduced the degree to which randomness affects gameplay.
ALL-NEW CONTENT
• Over 100 new cards, including over 20 new heroes!
• Extended tutorial and playable demo scenarios for each hero.
• New PvE content: Beginner campaign and standalone challenges.
• New PvP mode: Hero Draft.
FREE AND OPEN
Artifact Foundry is free to play.
Cards are unlocked solely through gameplay, with no pack purchasing.
ARTIFACT CLASSIC
THE CARD GAME REIMAGINED
A collaboration between legendary card game designer Richard Garfield and Valve, Artifact Classic is a
digital card game that combines deeply strategic, competitive gameplay with the rich setting of Dota 2.
The result is an immersive and visually stunning trading card game unlike any other.
STRATEGY UNBOUNDED
Wield your deck across three lanes of combat, answer every move of your opponent with one of your own.
Unlimited hand size.
Unlimited number of units you control.
Unlimited mana you can employ.
FREE AND OPEN
Artifact Classic is free to play! Furthermore, all cards are now available to all players.
If you paid for the original Artifact, your cards are promoted to Collector's Edition cards.
Paid game event tickets have also been phased out.
Game Launch Trailer
Gameplay Video
Click on the Steam logo to Claim
Artifact
PC Game for Free!
(press play game and the game will be in your Library forever.)