THE ENGIMA MACHINE
A short first-person science fiction horror game that aims to capture the obscurity and unpredictability of games of old,
framed within an increasingly unsettling presentation.
WOUNDED
A survival horror game that puts you in the role of Tim, a father who got separated from his daughter
Lisa after a storm caught them off-guard out in the open sea.
WAKAMARINA VALLEY, NZ
A short exploration/photography experience set in the idyllic forested landscape of the Wakamarina Valley,
located near Queen Charlotte Sound on New Zealand's South Island.
LEFT = LOSE
Classic arcade game, run, jump, don't die.
You can only go forward, backward is prohibited.
The gameplay is designed so that the player can only walk in one direction.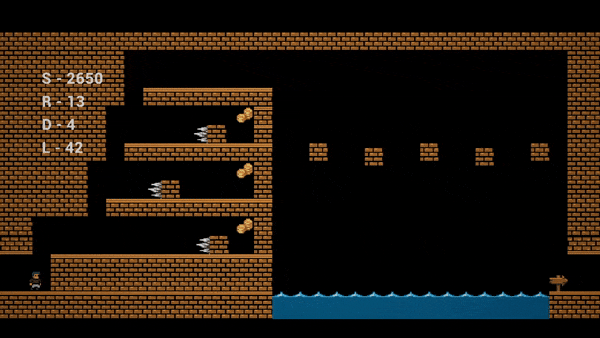 SNAPto
A challenging Sokoban-Style puzzle exploration game centered around a single snapping mechanic.
Players are given a series of dense and deceptively simple puzzles with increasing difficulty.
UNBRIDLED DUNGEON
Explore a huge, randomly generated dungeon world.
Defend from monsters and collect treasures.
Complete all levels, collect as much gold as possible and curb the world of the dungeon.
Visits: 23
Today: 0
Total: 5658