ATTENTION: This game contains Adult Content
The official Booty Calls porn game. A high-quality online Dating Sim game.
Booty Calls is a cool dating simulator with a unique puzzle mechanic in which you help mermaid princess Andriella collect all the pussy juice in town!
Get to know all these hot girls, date them and then bang all of them to Andriella's delight in this addictive adult game!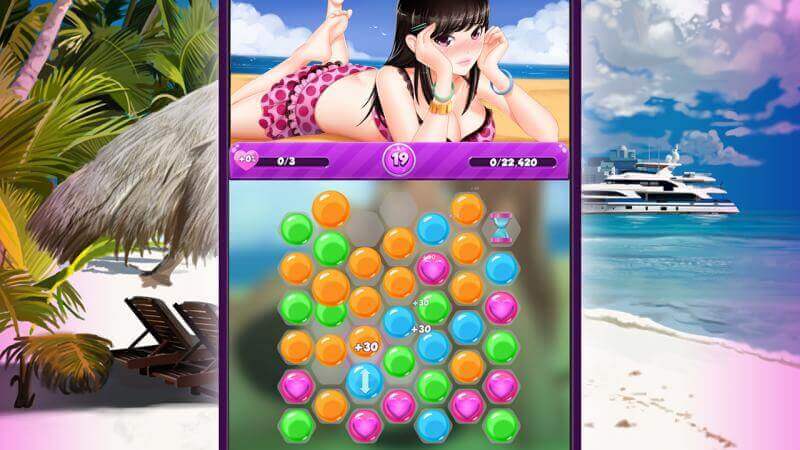 Key Features
STORY
Deep down the blue ocean, a curious mermaid princess named Andriella desperately wants to see the world beyond the surface.
Her wish finally comes true after meeting a mermaid witch who agrees to helping her under one condition:
Andriella needs to supply her with a unique ingredient, that can only be obtained from sexy human girls.

Now Andriella is with you, and you must help her get the special ingredient – by banging all the sexy chicks at Naughty Beach!
Discover all the locations, get in touch with hot girls and show them that you're the master of the Booty Calls!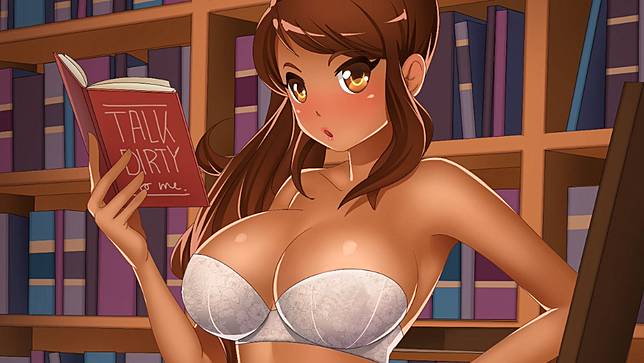 GAMEPLAY AND OBJECTIVES
Help mermaid princess Andriella fulfill her task by getting it on with the hottest chicks of Naughty Beach!

Jump between a wide variety of tantalizing ladies and learn how to sweep them off their feet until you score big!

Talk to the girls, get to know them, give them gifts and take them on dates, all while receiving sweet text messages and naughty photos along the way.
The more dates you go on, the more potential you have to unlock additional locations, women, and quests.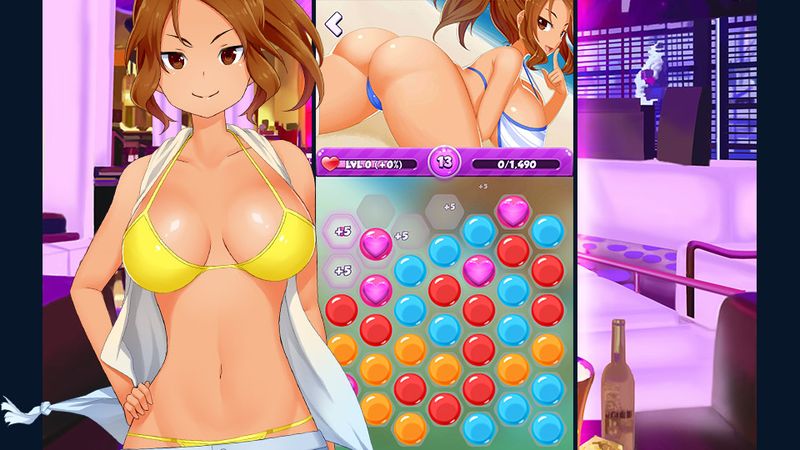 So, take advantage of every additional lady who comes around.
These ladies are so sexy you won't want to stop talking!
But pay attention to the amount of energy you have throughout the interactions!
Like the energy level of the girls, yours will also run out as you interact with your ladies.
Whether day or night, you might find yourself with no energy left to talk to the girls or take them on dates.
So make sure you plan your energy level wisely!
HENTAI
Each girl from Booty Calls is unique in personality and appearance: the dirty talking country girl, the submissive BDSM MILF, the shy gamer girl or the mysterious goth-punk chick, you name it!

With each one, there's a different kink and a lot of hot and exciting poses, each with its own setting and scenario.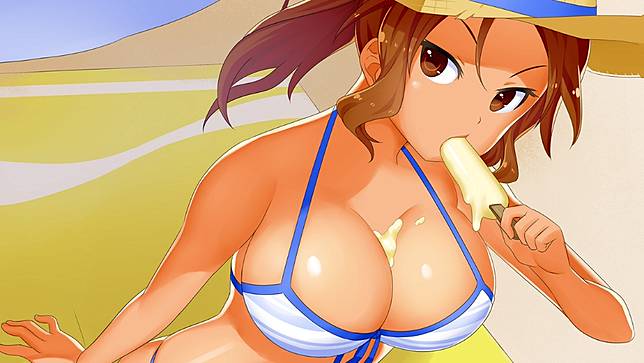 FACTS AND FIGURES
– Meet Different Girls With Unique Personalities! Meeting girls might be easy, but to successfully bang them, you need to find out what they desire!
– Experience A Unique New Puzzle Mechanic! Complete dates and have sex with the girls with a unique, fun and addictive puzzle mechanic!
– Receive Messages From Your Girls! If your girls are hooked, they'll send you some hot pictures!
– Improve Your Character! Use various skill upgrades to make dating and banging girls even more fun!
OVERALL
– Catchy and diverse dating simulator with lots of hot women.
– Two playing environments: mobile device or browser.
– Real life dating situations with different approaches for each scenario.
– A great deal of rewards for you and tons of gifts for your girls.
– Bang them all and win Andriella's gratitude!
Click on the Steam Logo to Claim
Booty Calls
PC Game for Free!