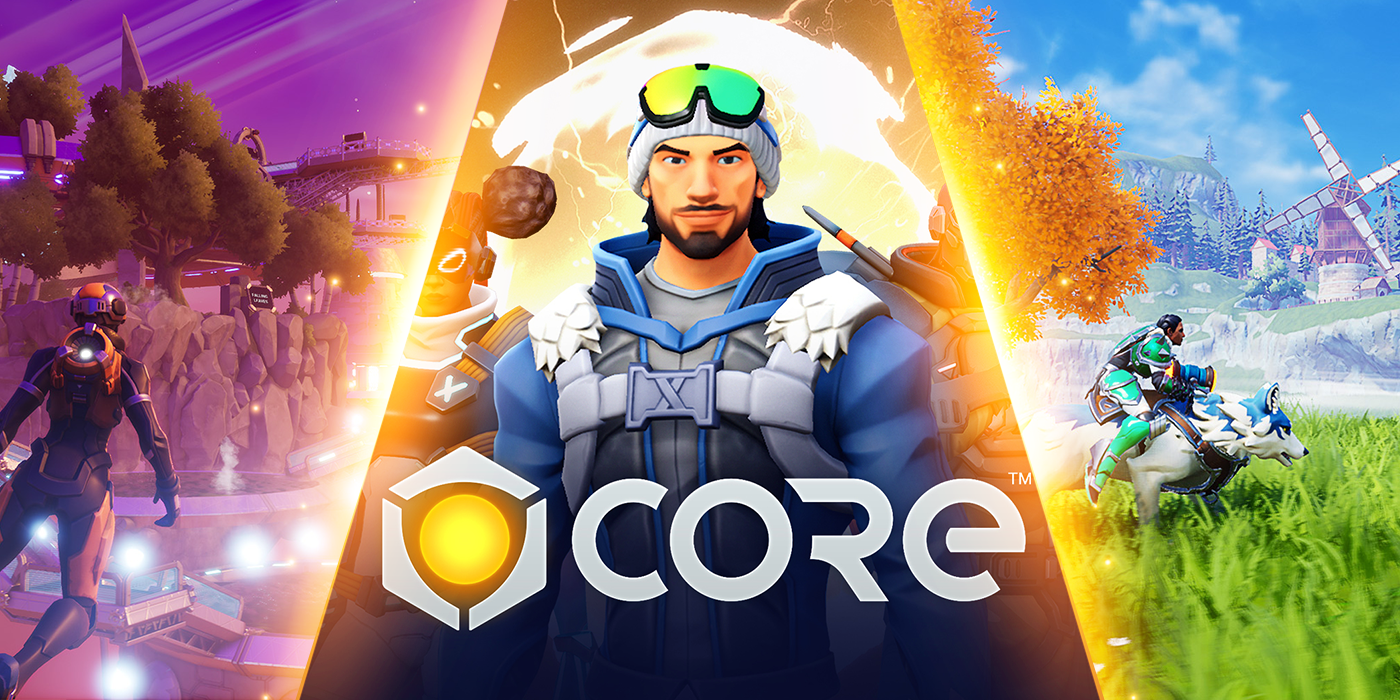 This is an Early Access Game
Early Access games are still under development and may change significantly over time.
As a result, you may experience unforeseen issues or completely new gameplay elements while playing this game.
You can play now to experience the game while it's being built or wait until it offers a more complete experience.
New Games, New Worlds, Every Day
From shooters, survival, and action-adventure to MMORPGs, platformers, and party games,
Core has something new for every gamer, every day.
Stake Your Claim in the Multiverse
Hang out in a massive social space of connected worlds.
Feast at a castle banquet, swim in zero-G at an orbiting space station, or visit a virtual theme park.
Stake your claim, build your own home world, and connect to others.
Create, Publish, and Earn
Want to make your own game? Core makes it possible by giving beginners and pros alike the power of Unreal in an accessible interface.
You have access to hundreds of free, high quality music, sound, and art assets, and built in 3D modelling and terrain sculpting tools.
One-button publishing makes it easy to share your game, find players, and potentially earn money.
Game Trailer
Gameplay Trailer
Click on the Epic logo to Claim
Core PC Game for Free!
What are the Next FREE Epic Games from 22-04-2021 17:00 CET
Alien Isolation
(Was also Free at the Christmas Giveaway 2020)
Hand or Fate 2