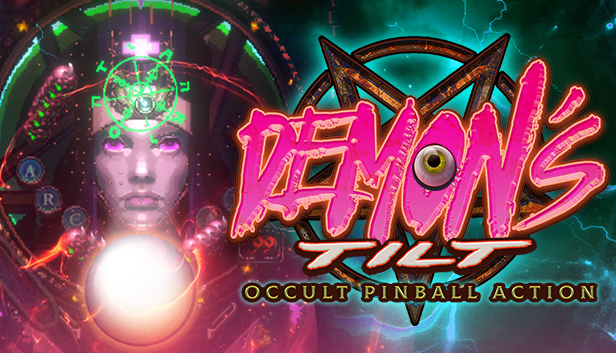 TURBO CHARGED PINBALL RETURNS!
Turbo-Charged Pinball is back!
Updated with bigger sprites, more baddies, more secrets and of course MORE BULLETS!
Demon's Tilt pushes the limits of the Video Pinball genre with
SHMUP & Hack N' Slash elements.
FEATURES:
A SPRAWLING 3 STORY TABLE
CRYPTIC SECRETS
HELLISH BOSSES
INTENSE SPECIAL MODES
MULTIBALL
INSANE JACKPOTS
BULLET HELL
A MEGA-DRIVEN SOUNDTRACK
Game Trailer:
Gameplay Review:
Click on the Epic logo to Claim
DEMON'S TILT
PC Game for Free!
(This game is for free from 24-03-2022 Until 31-03-2022 16:00 CET)