Humanity is enslaved by an AI… which is awesome, because we're on the right side of the conflict.
Exploit puny humans to extract power and build your own empire!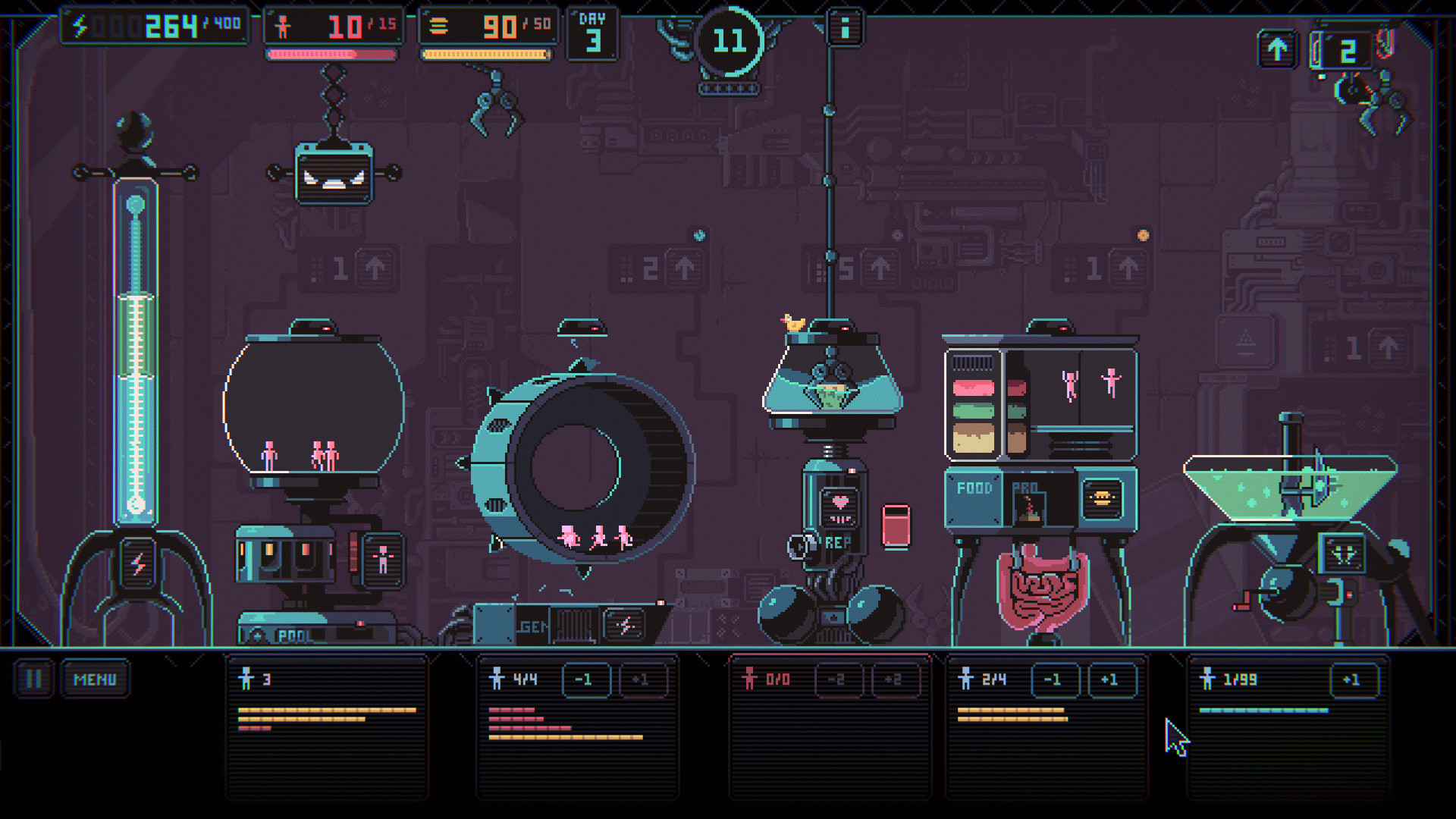 You'll have to keep track of them to make sure they don't succumb to exhaustion and hunger… although the weakest ones can always be thrown to the Bioreactor.

In other words, this is a resource management sim with rogue-lite elements, dramatic plot, and an abundance of pop culture references.
Also, jokes.
Slaughter has never been so fun!
Key features
Humor as dark as your ex's heart. Immerse yourself in the life of a merciless tyrant!!
Resource management on steroids. Think fast, to the point, and abandon pity!
Rogue-lite. Every walkthrough is unique due to randomly generated events. And every failure is fatal — you'll have to start over!
Easy to learn, hard to master. It only takes a couple of minutes to figure out the game's mechanics, but using them optimally is no small feat!
Game Trailer:
Click on the Steam logo to Claim
Despotism 3k
PC Game for Free!
This game is for free Until 11-08-22 (19:00 CET)
If you add the game to your library within the time specified in the free game offer, the game will be permanently yours.
#Steam #SteamDeals #steamgame #freegame #FreeGames #freetokeep #freegamesforall #freetokeep #freepcgame #freewindowsgame