Destroy All Humans! (Free XBOX Game)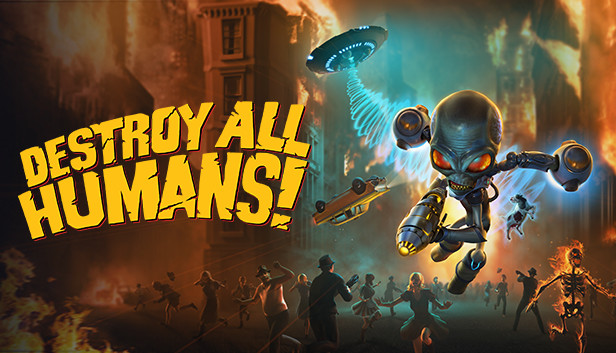 This is your chance to experience the other side of an alien invasion.
Take on the role of alien Cryptosporidium 137 and terrorize the people of Earth to harvest their DNA in the most brazen action-adventure you've ever played.
Take over all of humanity using a variety of alien weaponry on land or in the air.
Take over all of humanity using a variety of alien weaponry such as a ray gun, an anal probe gun, the Ion Detonator, the Zap-O-Matic, the Sonic Boom, the Quantum Deconstructor, a powerful nuclear weapon that can launch radioactive bombs, and more – on land or in the air.
Crypto can use Telekinesis to throw cars, trucks and cows to create even more of a turmoil or disguise himself as a puny human.
For transport, use a jetpack for short distances or your UFO for travelling long distances and abducting or destroying humans.
Take one giant step on mankind!
HOW TO GET THIS GAME FOR FREE:
Just head over to Japanese Microsoft Store and select "add to your library", it's the big green button that you see on the image above.
Then click on another green button that pops up.
If all goes well, you will see that "you own this" if you go to US Store here.
No VPN is required to add this game to your account.
Note that you must be logged in to do this. After you add the game to your library you can keep it forever.
Thank you for reading this post, don't forget to subscribe!