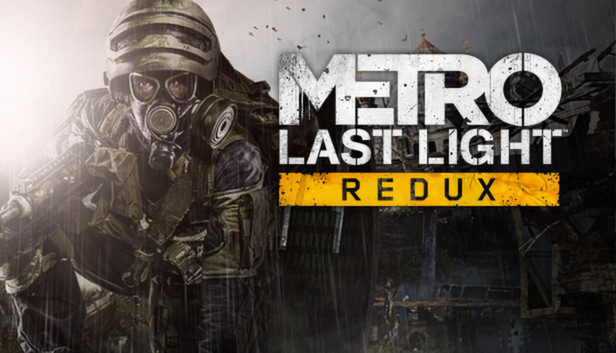 It is the year 2034.
Beneath the ruins of post-apocalyptic Moscow, in the tunnels of the Metro, the remnants of mankind are besieged by deadly threats from outside… and within.
Mutants stalk the catacombs beneath the desolate surface and hunt amidst the poisoned skies above.
But rather than stand united, the station-cities of the Metro are locked in a struggle for the ultimate power, a doomsday device from the military vaults of D6. A civil war is stirring that could wipe humanity from the face of the earth forever.
As Artyom, burdened by guilt but driven by hope, you hold the key to our survival – the last light in our darkest hour…
• Immerse yourself in the Moscow Metro – witness one of the most atmospheric worlds in gaming brought to life with stunning next-gen visuals at 60FPS
• Brave the horrors of the Russian apocalypse – equip your gas mask and an arsenal of hand-made weaponry as you face the threat of deadly mutants, human foes, and the terrifying environment itself
• Rebuilt and Remastered for next gen – with all previous downloadable content, content included, new modes and features, and much gameplay improvement, this is the definitive version of the critically acclaimed classic that fans and newcomers alike will enjoy
• Two unique Play Styles : 'Spartan' and 'Survival' – approach the campaign as a slow burn Survival Horror , or tackle it with the combat skills of a Spartan Ranger in these two unique modes
• The legendary Ranger Mode returns – dare you play the fearsome Ranger Mode? No HUD, UI, deadlier combat and limited resources combine to create the ultimate immersive experience.
Game Trailer
Click on the Epic logo to Claim
Metro Last Light
PC Game for Free!
This game will be for free from 24-12-2022 Until 25-12-2022 (17:00 CET)
If you add the game to your library within the time specified in the free game offer, the game will be permanently yours.
Prediction Mystery Game #11:
Death Stranding ?
#Epic #Epicgames #freegame #FreeGames #freetokeep #freegamesforall #freetokeep #freepcgame #freewindowsgame #epicmysterygame #mysterygame2022