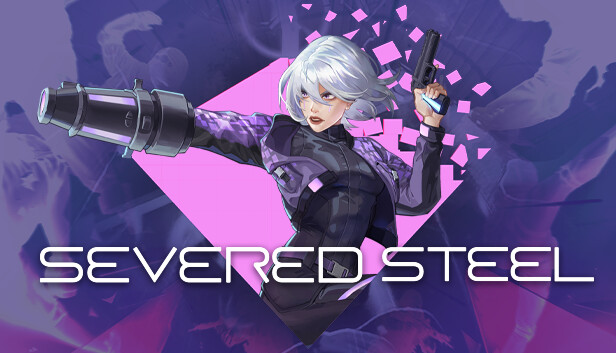 Severed Steel is a single-player FPS featuring a fluid stunt system, destructible voxel environments, loads of bullet time, and a unique one-armed protagonist.
It's you, your trigger finger, and a steel-toed boot against a superstructure full of bad guys.
Chain together wall runs, dives, flips, and slides to take every last enemy down.
Key Features
A Unique Fighter
Play as Steel, a nimble, one-armed sharpshooter on a mission.
There is no reloading – pick your shots well and be ready to pry a loaded weapon from your enemies' cold dead hands.
Stylish Combat
Dodge bullets, leap off walls, slide kick, throw weapons – do whatever it takes to come out on top in intense and frenzied firefights.
Fully Destructible Environment
Pepper through plaster with sharp 4.7 mm rounds, punch through thick concrete with .50 cal slugs, or make big holes in things with your arm cannon.
More Key Features
Dynamic AI
No two battles are the same thanks to dynamic, unscripted, squad-based AI.
Accessibility
A range of adjustable settings for features such as difficulty, visuals, audio, controls, navigation, and more.
Build levels and share them with the community.
Click on screenshot for full screen (Opens in new window)
Click on the Epic logo to Claim
Severed Steel
PC Game for Free!
This game will be for free from 27-12-2022 Until 28-12-2022 (17:00 CET)
If you add the game to your library within the time specified in the free game offer, the game will be permanently yours.
Prediction Mystery Game #14:
Mortal Shell
#Epic #Epicgames #freegame #FreeGames #freetokeep #freegamesforall #freetokeep #freepcgame #freewindowsgame #epicmysterygame #mysterygame2022