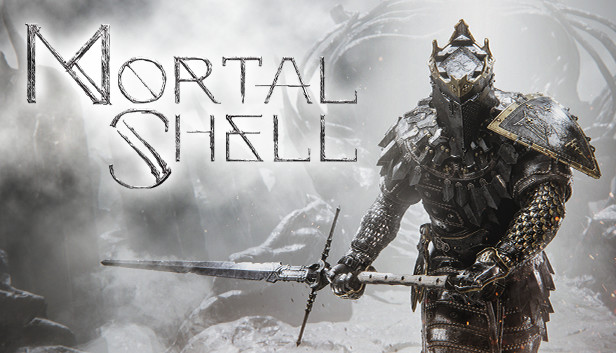 Mortal Shell is a deep action-RPG that tests your sanity and resilience in a shattered world.
Your adversaries spare no mercy, with survival demanding superior awareness and precision.
Possess lost warriors, discover hidden sanctums, and face formidable foes.
Possess Lost Warriors

The lost remains of defeated warriors are yours to discover. Awaken these Mortal Shells, occupy their bodies, and master unique combat styles.
Iron Sharpens Iron

Combat is strategic, deliberate, and unforgiving. Commit your sword only when an opportunity opens.
Face Formidable Foes

Your path is guarded by adversaries, devoted to inscrutable gods. Behold creatures both pitiable and grotesque, and muster your courage and face them down.
Click on screenshot for full screen (Opens in new window)
Click on the Epic logo to Claim
Mortal Shell
PC Game for Free!
This game will be for free from 28-12-2022 Until 29-12-2022 (17:00 CET)
If you add the game to your library within the time specified in the free game offer, the game will be permanently yours.
Prediction Mystery Game #15 (Last from the Mystery Games):
Dishonored – Definitive Edition
#Epic #Epicgames #freegame #FreeGames #freetokeep #freegamesforall #freetokeep #freepcgame #freewindowsgame #epicmysterygame #mysterygame2022