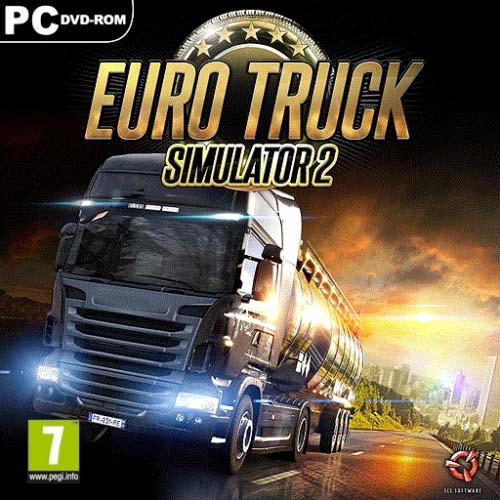 Players choose their HQ's location in any of the game map's cities.
At first, the player can only take what is known as Quick jobs—these jobs involve making hired driver deliveries while employed by a delivery company, with a provided truck and all expenses (fuel, road tolls, ferry crossings) covered.
As the player earns money or takes bank loans, they can eventually afford to buy themselves a truck, acquire a home garage, and start accepting better-paying jobs by using their own truck instead of being a driver for hire with gear being supplied.
Money earned in the game can be spent on upgrading or purchasing new trucks, hiring NPC drivers to take on deliveries, buying more garages and expanding the home garage to accommodate more trucks and drivers.
The skills of the drivers hired by the player also grow with experience and the player can create a huge fleet of the trucks and drivers expanding the business across Europe.
As players progress and earn money, they are also able to purchase their own trailers, which can be fully customized in the same way as trucks.
Player-owned trailers can be used to receive and deliver cargo at existing storage locations.
Like trucks, trailers can also be allocated to company employees, resulting in higher income.
The player gains experience points after each delivery.
A skill point is awarded after each level-up.
Skill points can be used to unlock deliveries that require different ADR classes, longer distance deliveries, special cargo loads, fragile cargo loads, deliveries that are urgent and eco-driving.
This progression allows the player to take on better-paid jobs.
The base game features 71 cities in twelve countries, over twenty types of cargo and over fifteen fictional European companies.
There are six map DLCs that expand the game to more countries and locations, and multiple other truck and trailer DLCs.
The game also features a "Radio" feature, which allows players to play imported MP3 and OGG files. It also allows the player to listen to Internet radio.
Total Size Packed 5 GB
How to:
Download Part 1 and 2
Run Euro Truck Simulator 2.exe and wait for install to complete.
Done.
Use Part 3 (World of Trucks online patch) at own risk.
(World of Trucks account needed)
Game Trailer
OLD Gameplay Video
Support the software developers.
If you like this game, BUY IT
Mario Map for ETS2 v1.40 can be found Here:
Updating our Repack's ETS2 and ATS Future plan.

Future Updates will be Much smaller, but you will need the
our Repack version of the game v1.40.0.1 or v1.40.1.7 to let this work.
(You can find the Repacks in our Forum, The Repack ETS Version 1.40.1.7 will be there today also)
Download the 7z.
Unpack the 7Z file
Run the ets2 or ATS Update (found in the folder Update, Duh)
Wait till its finished, done your game is updated.
When you get an error while installing the Update then you have:
A: A wrong Repack Version
B: Not the Correct Version like said earlier.

Copy the folder bin from the Crack Folder.
Paste that folder into C:\Games\Euro Truck Simulator 2 (Or the Location you Installed the Repack)
The Folder Manifest will be the Online WOT Patch.
(World of Trucks account needed, Use at own risk)
The contents of that folder must be copied to your Steam folder.
C:\Program Files (x86)\Steam
Steam Client Needed, Download that from
https://store.steampowered.com/about/
Visits: 2216
Today: 8
Total: 23862