EVE Online (Free Pc Game)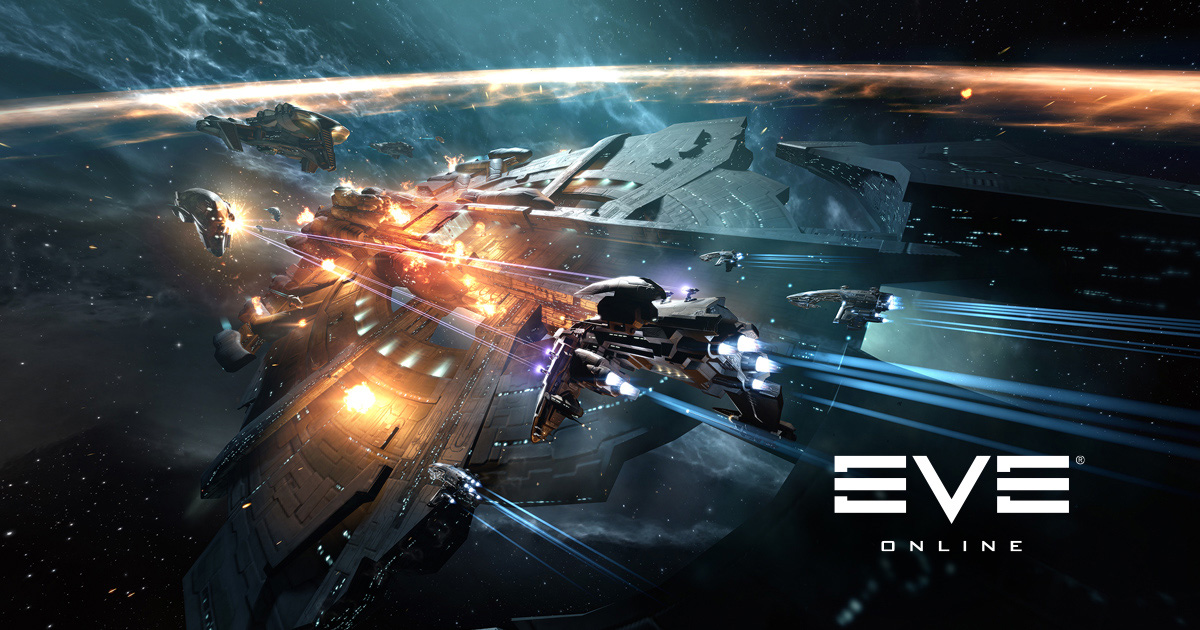 THE #1 SPACE MMO
EVE Online is the largest single shard space MMO of all time.
With over 7,000 solar systems and nearly 20 years of rich player-created history, join this storied universe and play free to experience everything from immense PvP or PvE battles to mining, exploration, and industry.
PLAY FREE
Experience this vast spaceship MMO for free as an Alpha Clone with access to Frigates, Destroyers, Cruisers, Battlecruisers, and Battleships of any faction.
Enterprising Capsuleers may also choose to upgrade to Omega Clone for unlimited Ship access and double training speed.
SINGLE SHARD, SINGLE SERVER SANDBOX
As a single sharded MMO, all players of EVE Online play on the same server across all timezones.
Jump in and join thousands of players in the greatest space sandbox there is.
Every decision you make, battle you win, and system you claim becomes a part of the long, rich history of New Eden.
Where will you leave your mark?
GAMING'S BIGGEST BATTLES
There's no limit on what you can accomplish as a Capsuleer.
EVE currently holds the Guinness World Record for the largest multiplayer video game PvP battle – 8,825 players in a single conflict.
Take part in massive spaceship battles from day one or train up and command those fleets yourself.
PLAYER DRIVEN ECONOMY
EVE's player economy is one of unprecedented scale.
The single shard nature of the universe makes for a single economy spread across thousands of space stations.
Whether you want to trade on the local markets, produce new ships and equipment, or make cunning investments based on knowledge of player politics, it's all possible.
LIMITLESS CHOICES
Pursue a life of exploration, warfare, prosperity, or all of the above!
Pilot over 350 different vessels and customize it to your liking with thousands of unique modules.
Modify your ship as a fast and nimble fighter or design it from the ground up as a heavily shielded brawler to go toe to toe with others. Feeling lucky?
Take a chance and modify your equipment further using alien technology found deep in Abyssal Deadspace.
CONTINUOUS DEVELOPMENT
With over 18 years of active development and free expansions,
EVE is one of the longest running space MMOs out there.
Join a thrilling universe filled with the unrelenting activity and combined history of millions of other players!
Gameplay Trailer:
Click on the Epic logo to Claim
EVE Online
PC Game for Free!
Thank you for reading this post, don't forget to subscribe!