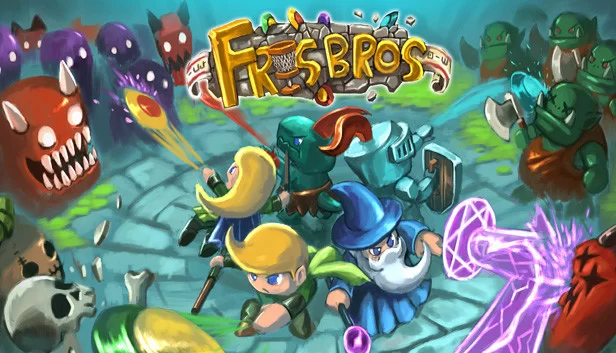 Frisbros is a 2D top-down match of ultimate Frisbee played in a labyrinth of monsters, mazes, and traps. 
Team up with a friend to throw your way to the target while fighting off ghouls hellbent on intercepting your disc. 
Features
Toss frisbees to solve puzzles and vanquish enemies. Get to the goal without dropping the disc!
 Single Player: Play as both Frisbros simultaneously
 Local Coop: Play with a friend to reach the end of the level and outplay the ghouls 
 Secrets and Unlockable's: Unlock characters, disc, emotes, and more! 
 Leaderboards: Compete against other bros from across the world for top score 
Play how you want: Supports four different game modes – Casual, Strokes, Time Attack, and Hardcore 
Game Trailer:
Click on the Itch.io logo to Claim/Download
Frisbros
PC Game for Free!