Use your best driving skills and the bonus objects to be first across the finish line! But watch out… it's a free-for-all out there!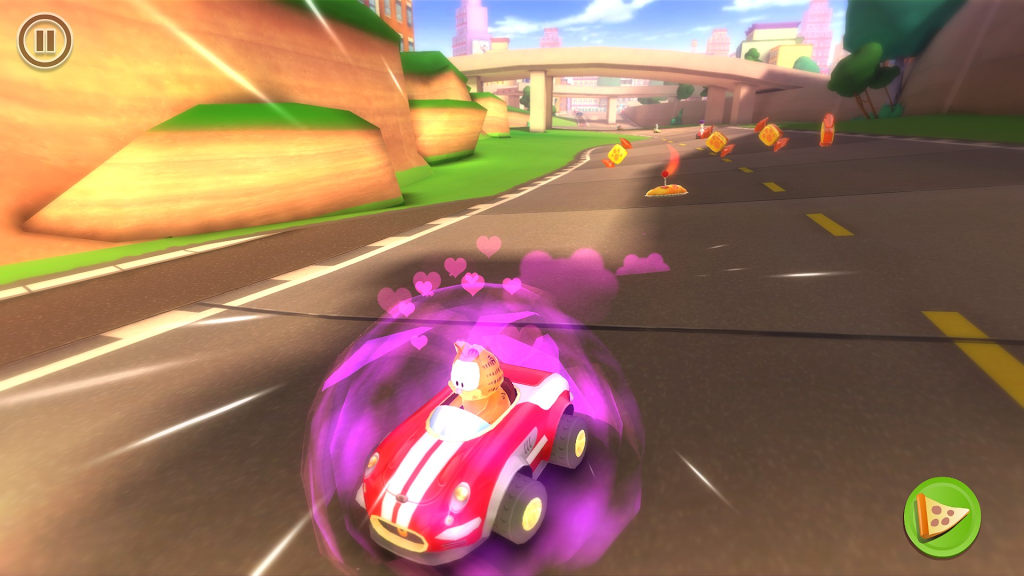 16 DIFFERENT CIRCUITS — stunning 3D environments from the world of Garfield (Garfield's neighborhood, the city, the Mally supermarket, the sunny farm, the misty docks, the oasis, the dark manor house, etc.)
8 CHARACTERS — Garfield, Odie, Jon, Nermal, Arlene, Liz, Harry and Squeak.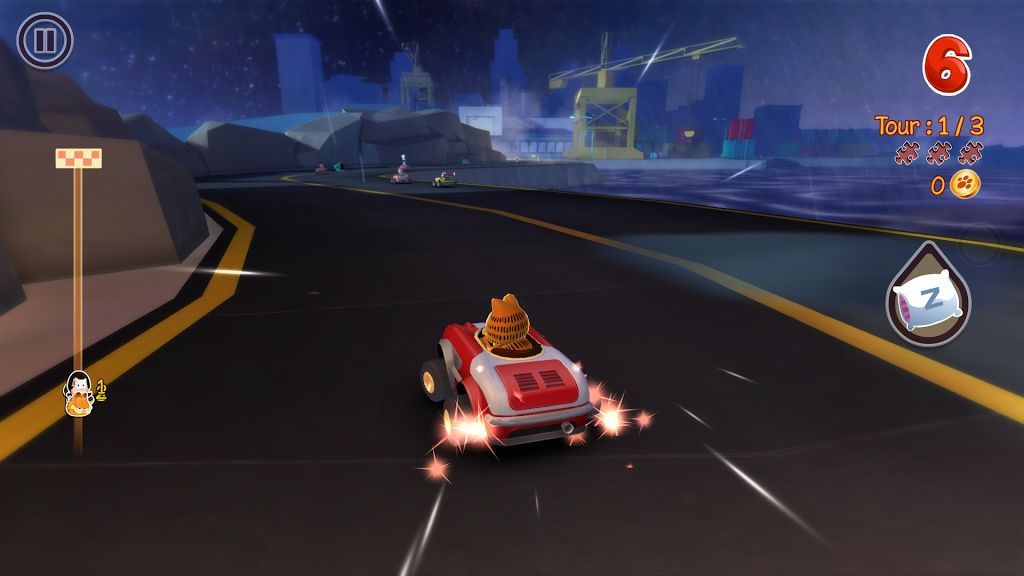 8 BONUSES for some crazy attacks and defenses (Exploding Diamonds, Lasagnas, Pies, Magic Wand, Pillow, Bewitching Perfume, Flying Saucers)
3 GAME MODES: Grand Prix / Single Race / Time Trial
3 DIFFICULTY LEVELS: 50cc, 100 cc and 150 cc
DAILY CHALLENGE: Try out a new challenge every day!
CUSTOMIZE your characters with tons of hoods and accessories
(click on the IndieGala Logo to Download / Claim this Game)