Interstellaria is a real time space-exploration sim and crew management game.
Command a fleet of vessels wandering the galaxy for adventure and profit!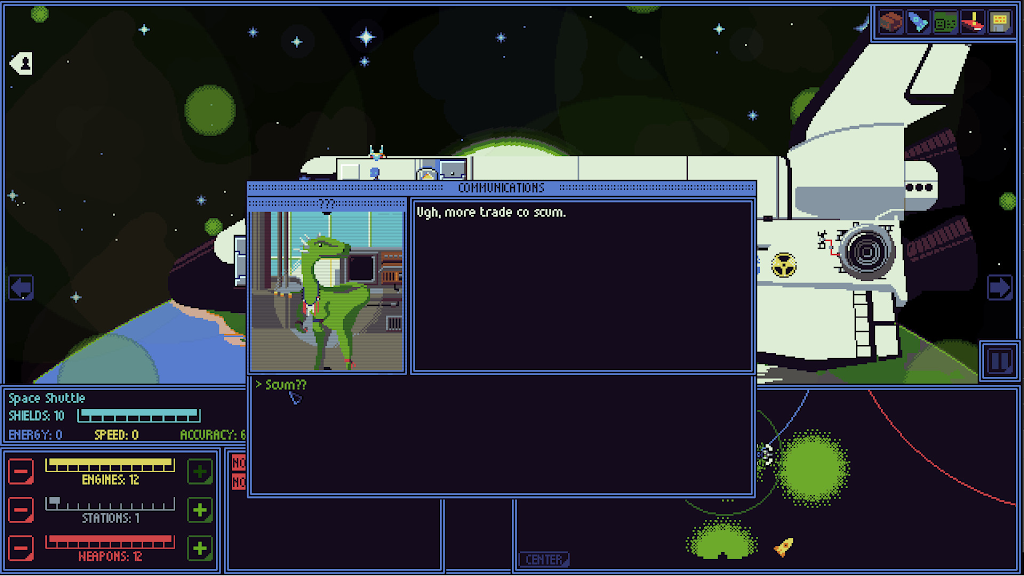 You'll be forced to make tough decisions as you face hostile starships, crippling space anomalies, and intriguing aliens.
When your fleet faces certain doom, should you direct your crew to make critical repairs, or report to their stations and boost your fleet?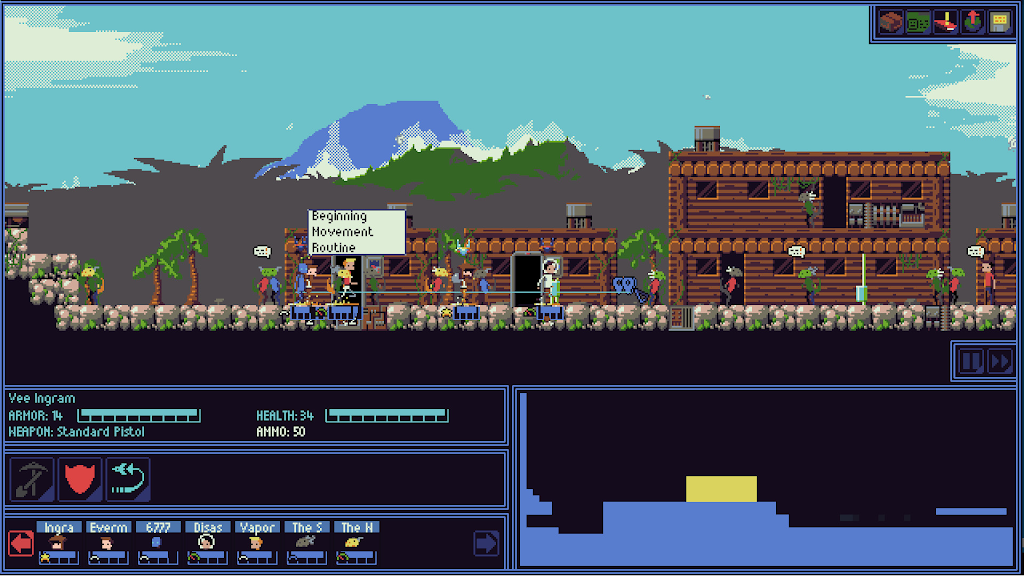 Land your flagship on an alien world, allowing your crew to gather valuable resources for you— but be sure to equip them with powerful armor and weapons!
It's a dangerous universe out there, and although many helpful creatures will trade or share valuable information with you, many more will attack on sight!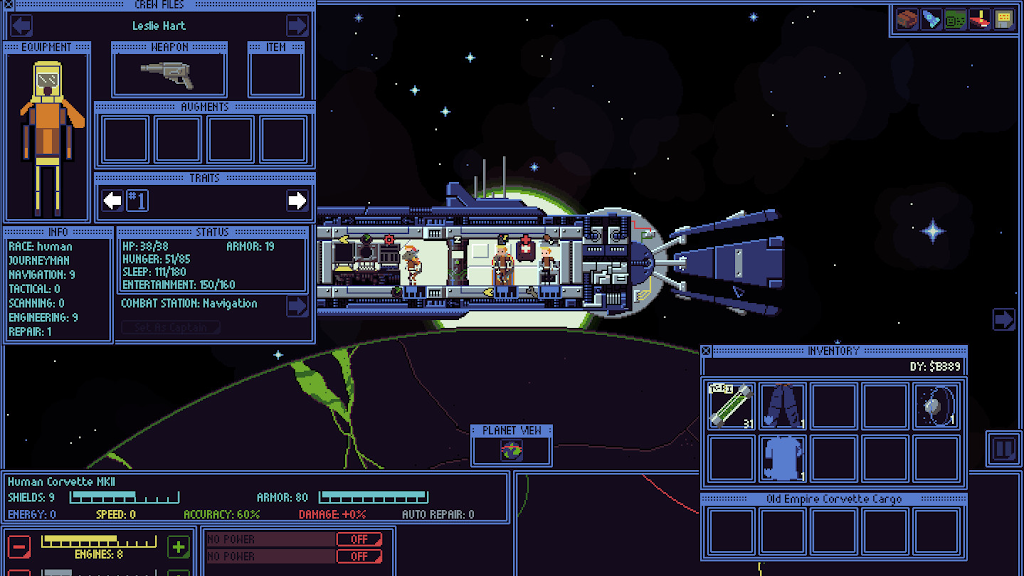 Features
Tactical crew management. Direct crewmen to put out fires, or repair damaged equipment.
Posting them to their station boosts your fleet's speed and combat abilities.
Customize your ship with helpful stations.
Allocate power to important systems, or simply outfit your ship with lasers and put all power into weapons!
Your crew eats, sleeps, and needs entertainment.
Each one develops unique traits throughout the game that help or hurt the mission.
Various outfits and weapons can be found to customize them further.
Fleet-based combat.
Instead of controlling a single ship, you control multiple ships, each with their own crew.
Fully explorable galaxy, no areas are off limits.
Each region has unique ships, aliens, and mysteries to find.
Land your ships on planets! Each world is a new experience and has special rewards for you and your crew.
Featuring an all-original soundtrack from the incredibly popular chip tune musician Chipzel.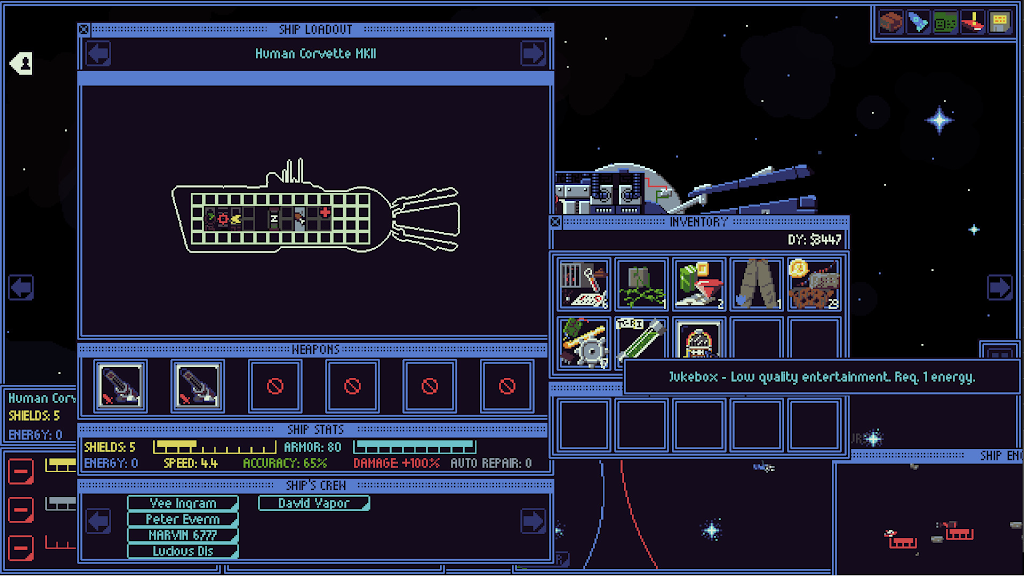 Game Trailer:
Click on the Indiegala logo to Claim/Download
Interstellaria
PC Game for Free!
On the Indiegala page, scroll all the way down to claim/download the game.
To download the game, you have to click the INDIEGALA button above.
Then go to your Library in the "Showcase" section.
Browse in your list for the game.
If redeemed it in the past, you won't find it on top of the list.
If you add the game to your library within the time specified in the free game offer, the game will be permanently yours.
#indiegame #IndieGameDev #indiegames #freegame #freegames #freegamesforall #freetokeep #freepcgame #freewindowsgame