A unique mix of RPG and strategy: everything in King of Dragon Pass is about choice and control.
Create your own epic saga of survival, mythology and diplomacy!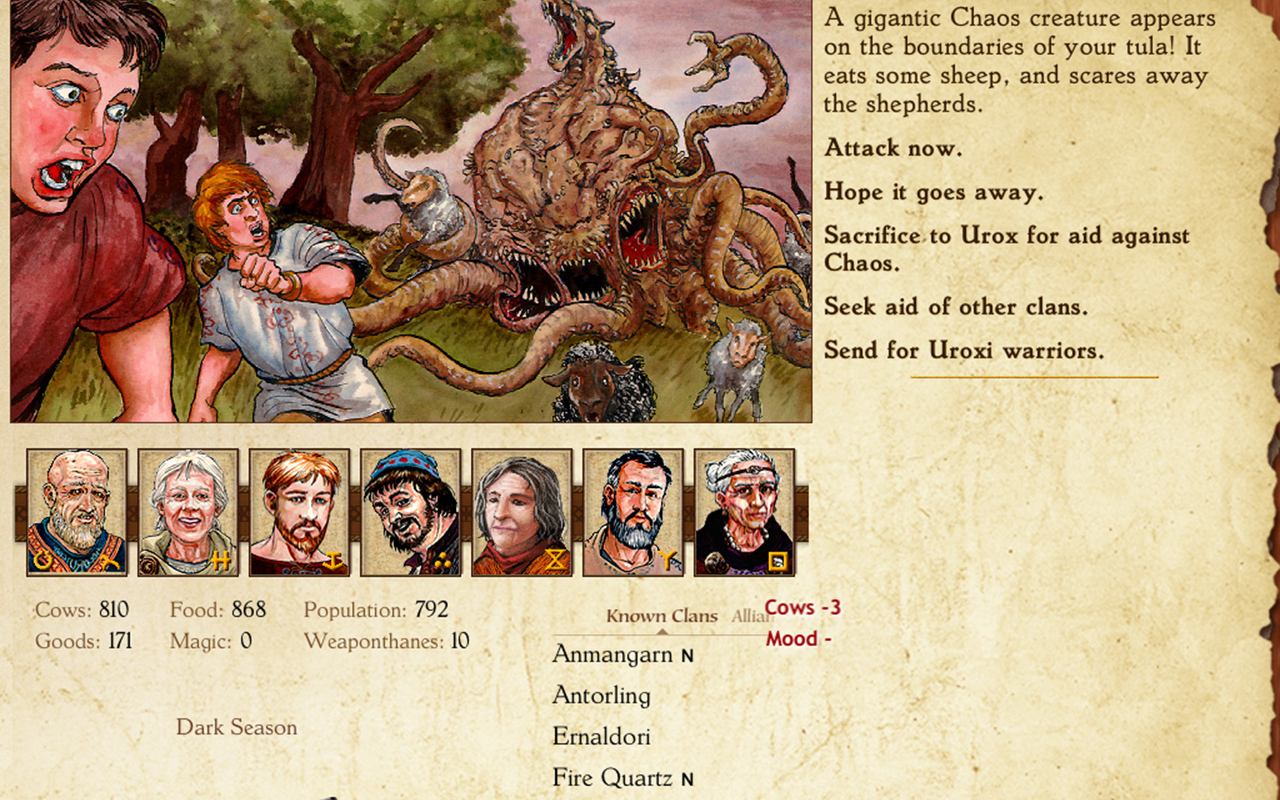 Rule your clan, make strategic decisions that affect the game world, win battles and expand your influence in this unique mix of RPG, strategy and story-telling.
Game Features
One of the Top 100 best mobile games of all time (Metacritic)
The legend is back with new content never published before
Immensely replayable
Hand-drawn illustrations
Interactive story with an ultimate level of complexity
Game Trailer:
Game Review:
Click on the Indiegala logo to Claim/Download
King of Dragon Pass
PC Game for Free!
On the Indiegala page, scroll all the way down to claim/download the game.
To download the game, you have to click the button above and then go to your Library in the "Showcase" section.
Browse in your list for the game.
If redeemed it in the past, you won't find it on top of the list.
Search in your library!
#indiegame #IndieGameDev #indiegames #freegame #freegames #freegamesforall #freetokeep #freepcgame #freewindowsgame