Legends of Runeterra (Free PC Game)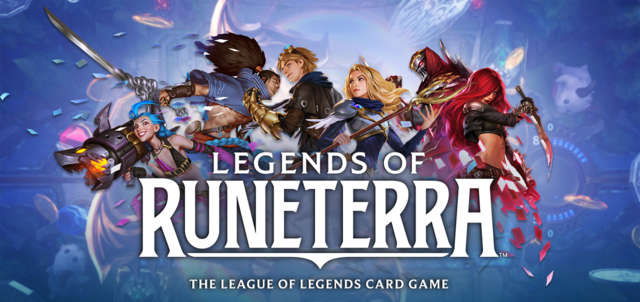 In this strategy card game, skill defines your success—not luck. Mix and match iconic champions, allies, and regions of Runeterra to unlock unique card synergies and outplay your opponent.
MASTER EVERY MOMENT
Dynamic, alternating gameplay means you can always react and counter, but so can your opponent. Choose from dozens of champion cards to include in your deck, each with a different mechanic inspired by their original League of Legends abilities.Champions enter the battle as powerful cards, and if you play smart, they level up to become even more epic. Level up your champions multiple times in-game to earn Champion Mastery crests the more you play.
ALWAYS A NEW WAY TO PLAY
Every champion and ally in the game comes from a region of Runeterra including Demacia, Noxus, Freljord, Piltover & Zaun, Ionia, Targon, Shurima, and the Shadow Isles.Explore how different champions and regions work together to give you unique advantages against your opponents. Combine, adapt, and experiment with frequent new releases in an always-evolving meta.
PLAY TO WIN, NOT PAY TO WIN
Earn cards for free or buy exactly what you want with shards and wildcards—you're in control of your collection, and you'll never pay for random packs of cards.
While there's always the option to purchase specific cards, you can easily complete your collection without spending a cent.Victory or defeat, each battle brings experience and progress.
Choose which region you want to explore first and unlock allies, spells, and champions that call to you.
Once a week you'll also unlock chests from the Vault.
These chests level up the more you play, increasing the rarity of cards inside from common all the way up to champion. Chests can also contain wildcards, which can be turned into any card you want.
Game Trailer:
Click on the Epic logo to Claim
Legends of Runeterra
PC Game for Free!
Thank you for reading this post, don't forget to subscribe!