Mario Map v1.43 for ATS v1.43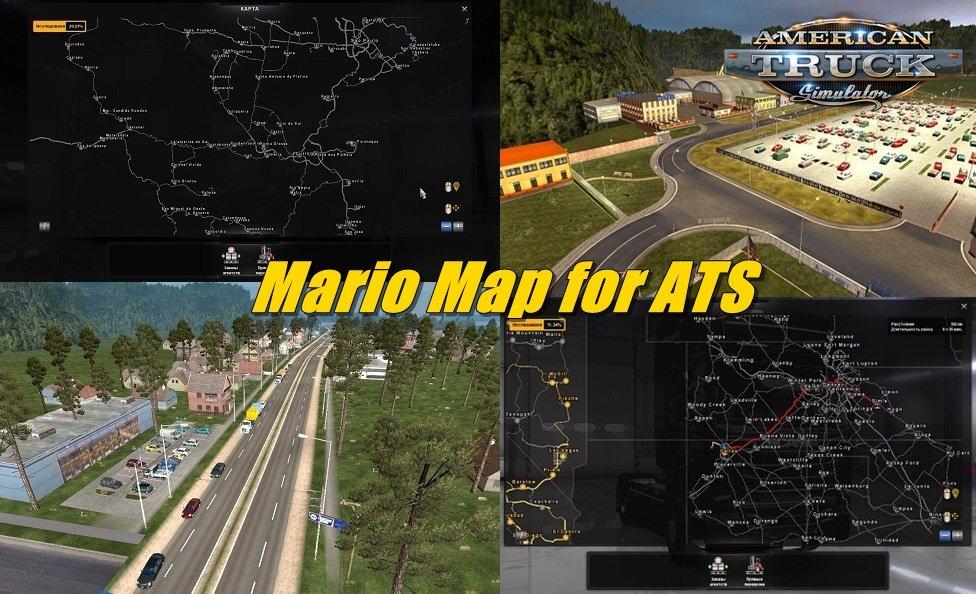 A huge number of cities and roads;
– this mod combine several other maps from various authors in one pack;
– A lot of new parking lots, gas stations and repair stations;
– For the map to work, you must have all the DLCs;
– Ferry crossings included;- Works with maps: Reforma, MHAPro Map and others;
– The first download can take a very long time (do not assume that the game is frozen)

Changes in v1.43:
Adapted to the latest game patch 1.43
Bugs fixed
Credits:
Mario1961
Most people ask:
Q: The map don't start.
A: The loading time of the map can be up to 5 to 20 min. Depending on your Computer Specs.
Q: Do I need a New Profile
A: No, but when you never used Mario map, I would make a new Profile.
Q: What DLC's Do I need
A: All DLC's
How to Video
(ATTENTION: In the video shows a part called Hawaii, this part is not included in v1.43)
Thank you for reading this post, don't forget to subscribe!