Panzer Ball is about speed and agility.
Complete races in this fast-paced 3D platformer that is inspired by the classic surf maps and bunnyhop modes from games of the past.
This game includes both a singleplayer and a multiplayer experience.
The online multiplayer is fully real-time so you can invite your friends and see who gets the fastest time.
Join our community to get involved in experimental modes, early playtests and be part of the development of Panzer Ball.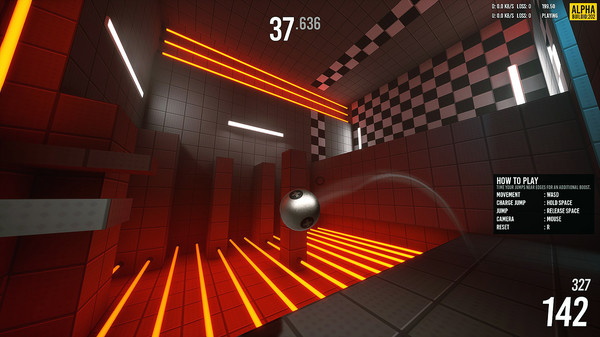 Features
Balls!
Single-player races. Complete challenges across different maps and unlock new locations.
Multi-Player races. Race against or with friends in REAL-TIME multiplayer matches.
Easy to play, hard to master. It's just a ball that jumps, how hard could it be? Very hard..it can be VERY hard.
Server Browser. Create a session and tune it the way you want. Search for the exact type of race you want.
Click on the Steam logo to
Claim Panzer Ball PC Game for Free!