The version is focused on connecting areas with the Baltic DLC.
The main novelty presented in version 2.4 is the rehabilitated S8 road from Ostrów Mazowiecka to Jeżewo Stare
New town – Ostrów Mazowiecka, improved road connections with DLC Baltic (as a result of which these regions were reconstructed), and Bielsko-Biała was completely restored.
The cities of Cieszyn and Elbląg were also updated, which were completely transferred from the PM map
Another novelty resulting from the merger of Polish territories with the Baltic DLC is a slightly revamped Gdansk with its surroundings and nearby cities. The main change that took place in this area was the addition of the missing tunnel under the Vistula and the refreshment of Olsztyn.
DK-5 road has also been updated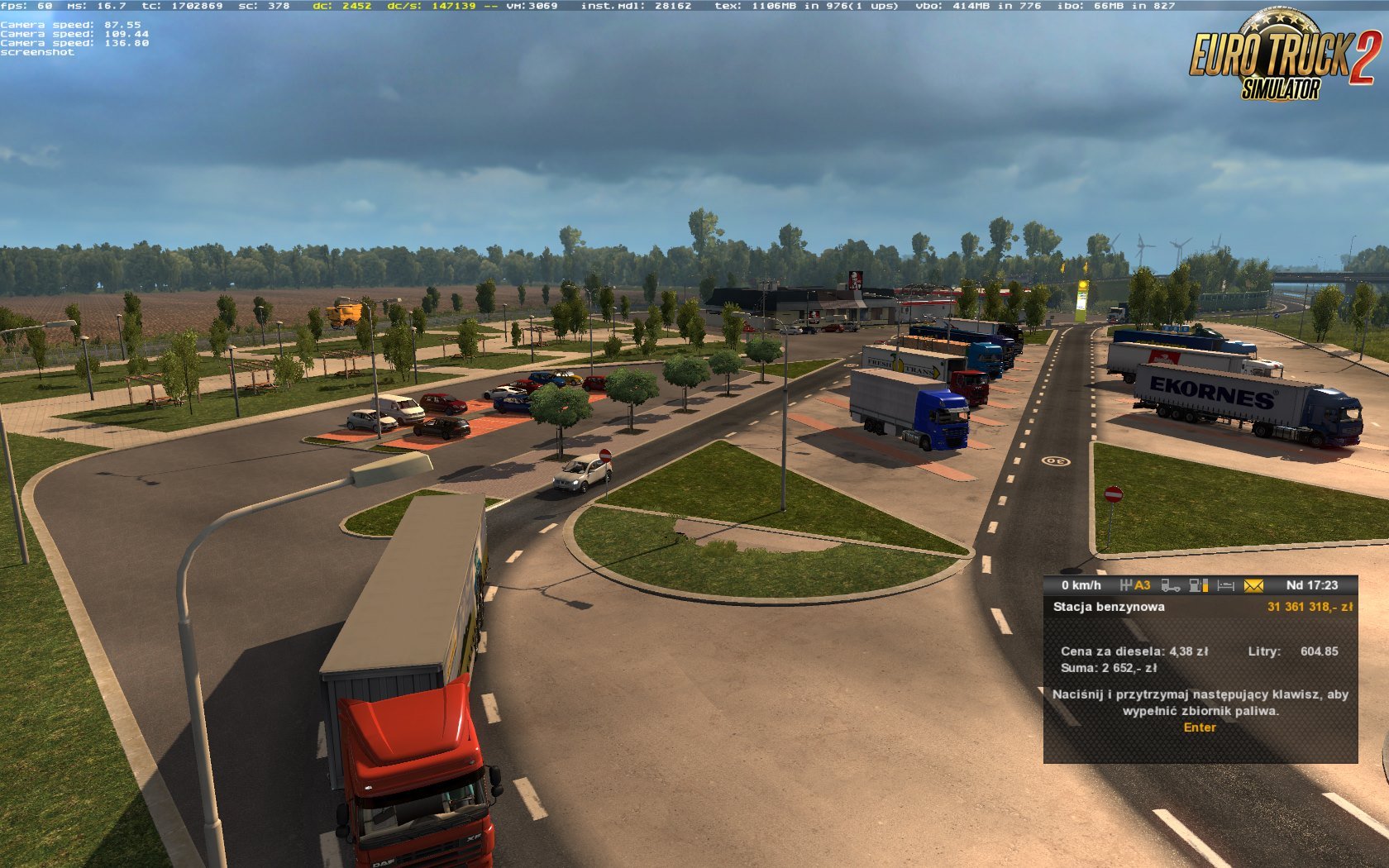 Correction of errors on the map
Partial bug fix in DX11 (possible crashes)
Some distance tables have been improved.
Added new highlighted models (for Bielska and S8)
Added new pointer models
Added new models and prefab roads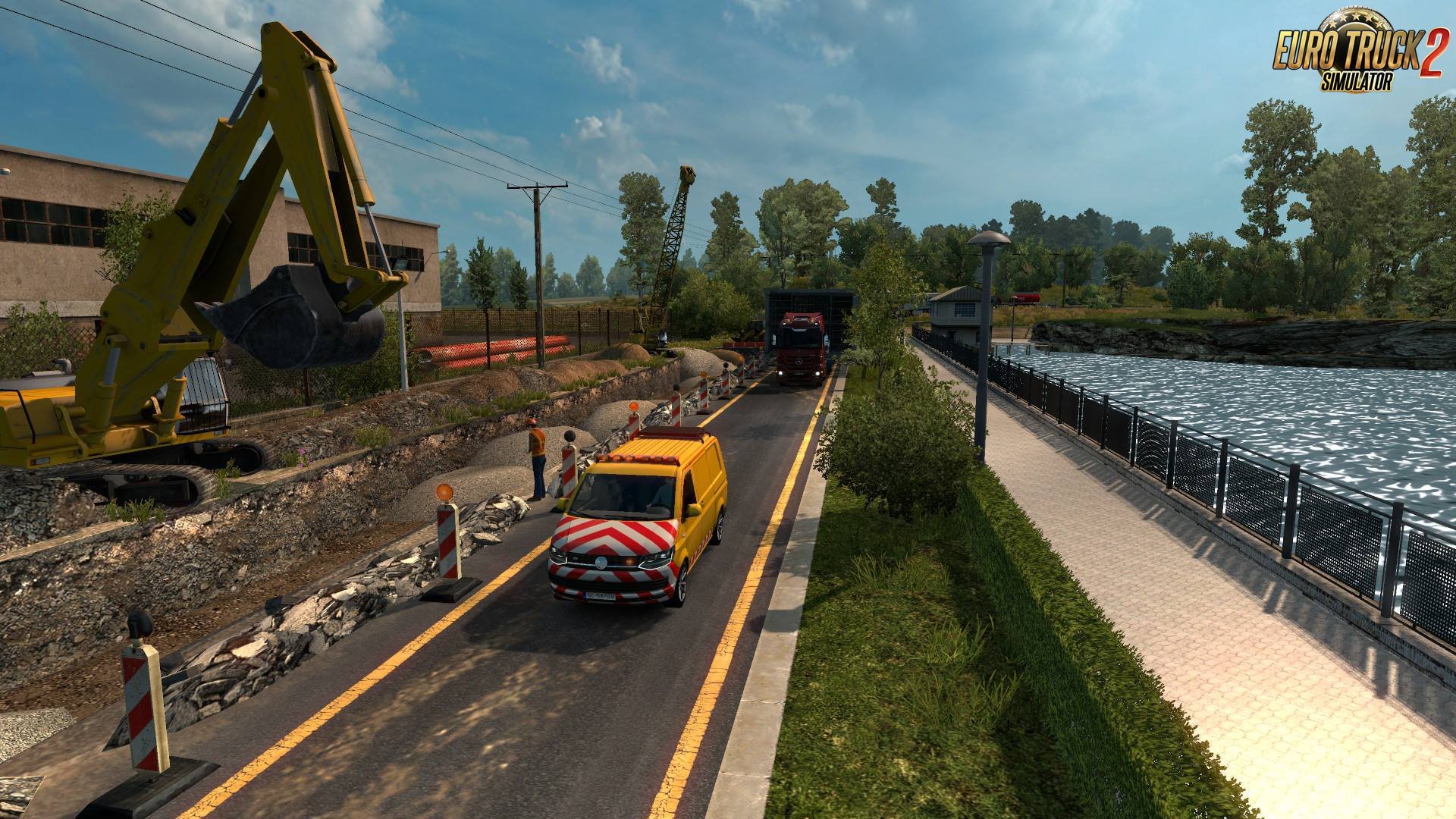 Links between areas in border sectors have been updated and refurbished (caused by changes in PM areas)
Germany – areas near Szczecin and Zgorzelec
Czech Republic – areas on the route Wroclaw <-> Prague and Bielsko-Biala <-> Ostrava
Russia – the entire strip of land from Gdansk to Augustow (more details below)
New town Ostrow Mazowiecka
Rebuilt / Renewed Cities:
Elblag with adjoining territory (city PM, modified by PR)
Gdansk and surroundings (eastern part)
Ostrudsko
Ostroleka (renovation of works on the construction site)
Olsztyn
Zgorzelec with surroundings
Augustow (area entirely PM)
New road sections:
S7 (Elblag – Ostroda)
DK51 (Olsztyn – Kaliningrad)
Restored / updated road sections:
DK1 / S1 (part of the Bielska update)
DK5 (updated)
DK61 (area mainly PM)
DK64
DK52 / S52 (part of the Bielska update)
S51
S7 (Gdansk <-> Ostroda)
S8 (Warsaw <-> Bialystok)
Optional package that adds support for oversized routes
It also requires a special DLC transport to work!
Added to the archive.
REQUIRED DLC'S
DLC Going East
DLC Scandinavia
DLC Vive la France!
DLC Italia
DLC Baltic
ProMods 2.50
For version ETS2 V1.38
Authors :
Michaleczeq – Team Coordinator, Modeler and Texture Creator.
GrakuPL – cartographer, model maker, tester.
DIESIRAE is a cartographer.
Jakczo is a tester.
SebaVR6 is a tester.
Visits: 42
Today: 0
Total: 18722