For 3-8 Players and an Audience of thousands!
The team behind the hit party games
YOU DON'T KNOW JACK, Fibbage, and Drawful presents Quiplash, the laugh-a-minute battle of wits and wittiness!
Use your phone or tablet to answer simple prompts like
"Something you'd be surprised to see a donkey do" or "The worst soup flavor: Cream of _____."
No rules, no correct answers! Say whatever you want!
Your answer is pitted against another player's answer in a head-to-head clash of cleverness and comedy (or just "Which answer is least stupid?").
Other players – and even an Audience of people waiting to get in the
next game – then vote for their favorite answer.
Quiplash is a go-to party game that everyone can play and enjoy!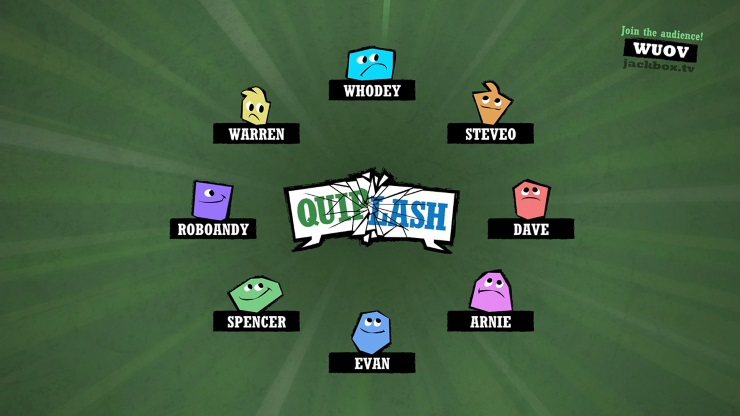 NOTE: This game is a same-room multiplayer party game.
NOTE: This game is in English only.
REVIEWS
"Quiplash provided tons of laughter and its ease of use makes it pick up and playable by almost anyone."
ZTGD

"Jackbox Games has created another classic experience to join its library of titles.
Quiplash is exciting and easily accessible for many players to join in on the action."
XBLA Fans
Game Trailer
Gameplay Review
This game is for FREE until 26-04-2021 – 19:00 PM CET
Click on the Steam logo to Claim
Quiplash PC Game for Free!