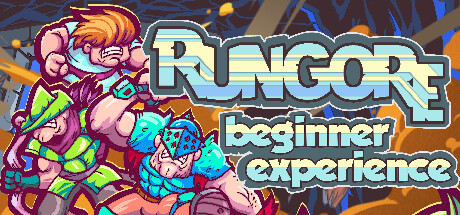 What is RUNGORE
Have you ever dreamt about a world where you don't need to follow arbitrary rules of your favorite card game?
Like, making turns, or use a finite amount of mana\energy\AP or whatever.
If you answered "yes" then I have a treat for you 🙂

RUNGORE: Beginner Experience is heavily inspired by Slay The Spire and Loop Hero.
It takes all the good parts from those games and smashes them together until they stick.
This version is a prologue for the full game, and its features are:
– Idle battles (very exciting)- Non-restricted card-play.
Have you ever wanted to play 100 cards during one encounter? Well, now you can
– 3 heroes with different strategies for each one to explore
– 3 levels to assert dominance over random mobs
– Psychopathic tutorial guide
Game Trailer:
Click on the Steam logo to Claim
RUNGORE: Beginner Experience
PC Game for Free!
If you add the game to your library within the time specified in the free game offer, the game will be permanently yours.
#Steam #SteamDeals #steamgame #freegame #FreeGames #freetokeep #freegamesforall #freetokeep #freepcgame #freewindowsgame