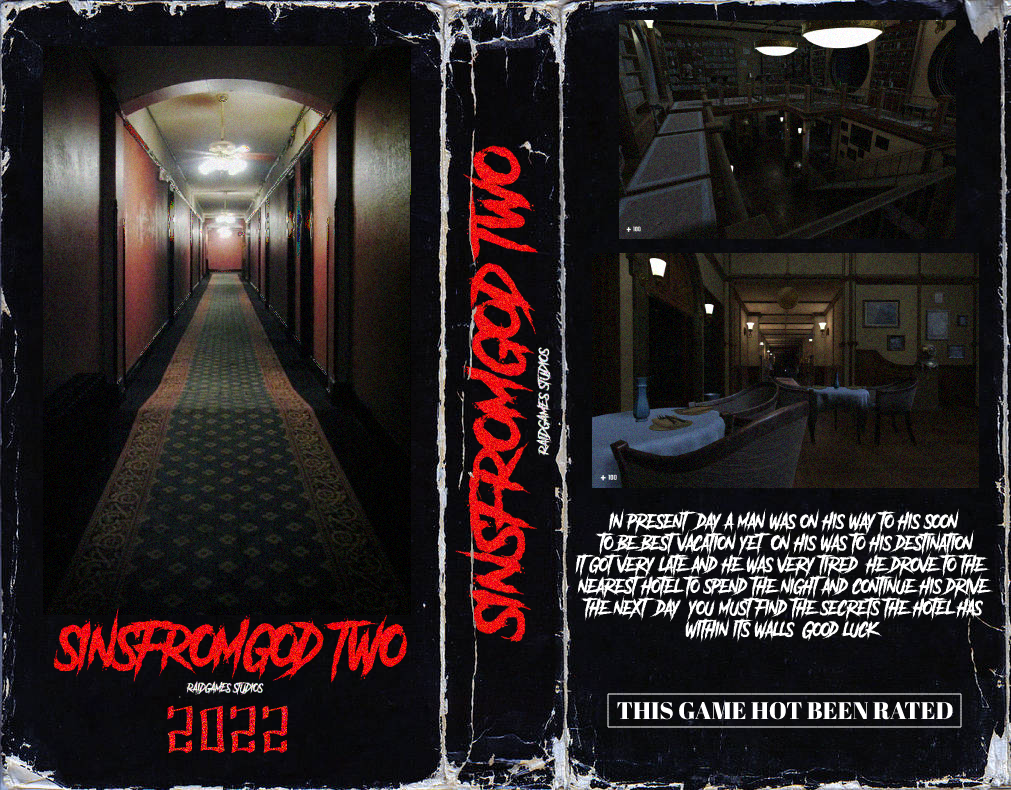 STORYLINE
In present day, a man was on his way to his soon-to-be best vacation yet.
On the drive to his destination, it got late, and he was very tired, so he drove to the nearest hotel to spend the night and continue his drive in the morning.
But there was something wrong with this hotel, this was not your average hotel.
Figure out what secrets the hotel holds within its walls.
Good luck
ABOUT THIS GAME
SinsFromGod makes a return for a second part, and it's now better than ever.
SinsFromGod 2 introduces all new mechanics that were not in the original game like interacting with objects such as picking up items like notes, weapons, health items, battles against enemy AI and more.
We have also added horrifying jump scares to make sure you have nightmares for nights on end.
Game Trailer
Click on the Itchio logo to Claim
SinsFromGod 2
PC Game for Free!
If you add the game to your library within the time specified in the free game offer, the game will be permanently yours.
#freegame #FreeGames #freetokeep #freegamesforall #freetokeep #freepcgame #freewindowsgame