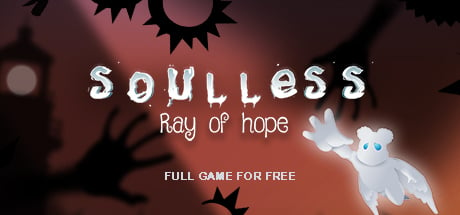 Follow the ray of hope in a world of darkening silhouettes as you help Elin save his friend and face his deepest fears.
Immerse yourself in Elin's childlike wonder, and witness each new puzzle, secret, sin, or dilemma unfold to discover the truth behind this shadowy world.
Features:
Travel through beautiful handcrafted environments
Challenge yourself with intricate puzzles, cryptic bosses and refreshing gameplay
Confront the seven deadly sins, secrets, dilemmas and atmospheric perspectives
Explore this rich and mysterious world of silhouettes with an epic original soundtrack
Come back for more: with three different endings to uncover
Experience a deeply moving personal journey of hope…
Click on the Indiegala logo to
Get Soulless: Ray of Hope Pc Game for Free!
(scroll al the way down to claim/download the game)