Star Trek Online: Terran Agony Bundle (Free EPIC PC Game + DLC)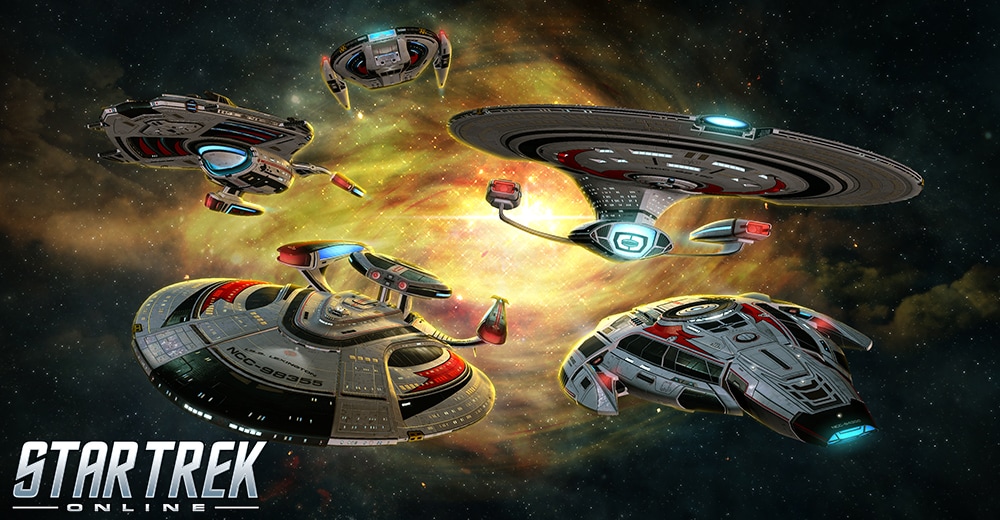 In Star Trek Online, the Star Trek universe appears for the first time on a truly massive scale.
Players take the captain's chair as they command their own starship..
Explore strange new worlds, seek out new life, and boldly go where no one has gone before.
Key Features
Free-to-Play – Experience a triple-A MMO game for free. Play from level 1 to 65 free of charge!
You Are the Captain – Partake in epic space battles and lead away teams across unknown worlds, interacting with allies and battling enemies.
Choose Your Faction – Fight for the Federation, Romulan Republic, or Klingon Defense Force, each with vastly different ships and tactics.
Total Customization – Create and customize a Captain from any species in the galaxy, or even make your own! Even your ship can be customized, from color to construction.
Click on the Epic logo to Claim
Star Trek Online
+
Star Trek Online: Terran Agony Bundle
PC Game for Free!
If you add the game to your library within the time specified in the free game offer, the game will be permanently yours.
#Epic #Epicgames #freegame #FreeGames #freetokeep #freegamesforall #freetokeep #freepcgame #freewindowsgame
Thank you for reading this post, don't forget to subscribe!