A SHORT GAME BY DE FAULT & CHARD
Hundreds of thousands of people have amassed in London, as Baron Sugar is attempting to seize control of the country.
When faced with police rioting, provocateurs, and eventually the military, can you successfully resist?
This is a single, film-like scene.
You decide Jemima's actions as she directs the crowd from above the streets, as well as directing the camera shots between the cinematic angles available.
The fifth of twelve small, experimental narrative games to be released monthly.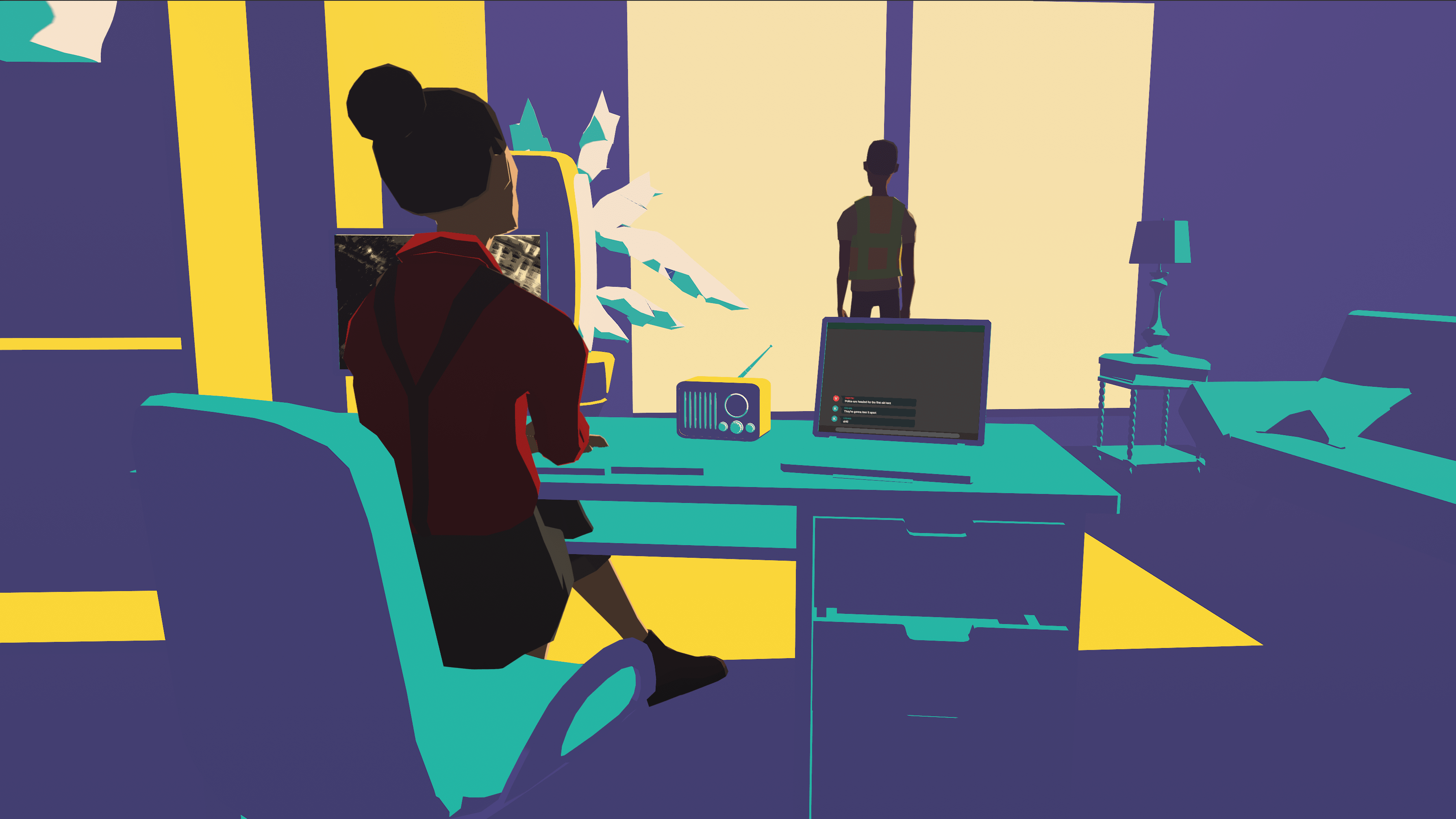 FEATURES
Struggle with a timely political conflict.
Choose your own: what do your decisions say about you?
Direct the camera to shoot the story your way.
Lose yourself in surreal colors.
Enjoy a moving score by Richard Campbell.
A tight, intense 10 minutes.
Click on the Itch.Io Logo to
Get/Claim The Change Architect for Free!