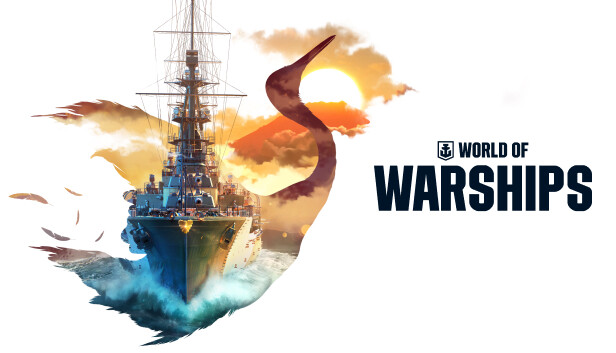 You will need the Base game for this, you can get that one also for Free HERE!
Have you just started your way in World of Warships? Would like a nice boost to save your time and efforts?
Or are you fond of collecting ships?
Exclusive Starter Pack DLC offers you a wonderful set of bonuses, suitable for all these situations… and more!
Ishizuchi: Get a magnificent Premium Japanese Tier IV battleship!
She is perfectly balanced for a comfortable start, with high speed and an impressive artillery.
Note that Premium ships are unique and fully equipped, in addition to other benefits such as XP conversion, no penalties for Commander's transfer, etc.
Port slot: Don't worry about a lack of space in your port!
Commander with 6 skill points: Hire a professional who can learn a variety of useful skills to enhance the performance of your ship.
You can tune your gameplay style by distributing the points how you see fit!
Main Armaments Mod I: An upgrade that increases survivability and accelerates repairs of the main battery and
(if you mount it on a ship which has them) torpedo tubes.
Damage Control System mod I: An upgrade that reduces the risk of flooding or fires.
5x Steam containers: Exclusive boxes that grant three random items from the list below:
One of the following:
5× Steam camouflage patterns
10,000 Free XP
250 doubloons
1 day of Warships Premium Account
5× signal flags: Zulu or Zulu Hotel or Papa Papa
5× signal flags: Juliet Charlie or November Foxtrot
25x Steam camouflages: Unique Steam-exclusive designs that provide nice bonuses, such as
+75% ship XP per battle
+75% Сommander XP per battle
+75% Free XP per battle
–3% to the ship's detectability range by sea
+4% to the dispersion of shells fired by the enemy at your ship
Steam memorable flag: Show your love for Steam with a special flag bearing its logo!
If you already have this ship in your Port, you will not receive any compensation for her.
Game/DLC trailer
This DLC is not compatible with an account created outside of Steam.
You will need the Base game for this, you can get that one also for Free HERE!
Click on the Steam logo to Claim
World of Warships — Exclusive Starter Pack
DLC for Free!