It's War!
And you're in the middle of the conflict.
Between 4 big Armies: The Orange Dragons, The Blue Knights, The Green peacemakers and The Yellow Monsters.

Lead your units to victory as the dark story unfolds.
First you have to build your units, then you can order them to move and attack enemy units.
Do not forget to capture the buildings!
They give you good money $$$ each turn.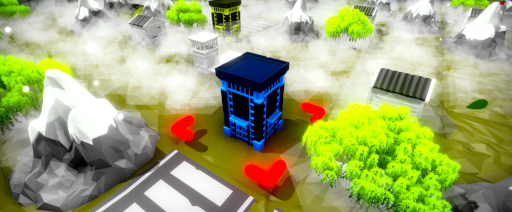 Advance in Dozens of campaign missions!
Dozens of multiplayer maps (2 Players and 4 Players).
Online and Local Multiplayer.
Lots of Units to Build and Control.
A story that if made a movie would get 11+ Oscars!
Intuitive Control method.
Train your brain while deciding the best strategies to achieve victory.
Click on the Steam logo to
Claim X Wars Deluxe PC Game for Free!